1 Passenger Corvette Stingray Z51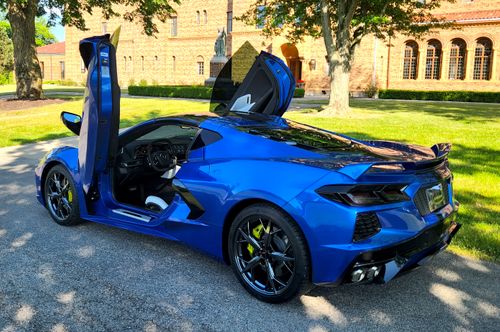 Looking for the classiest ride to the airport? Look no further than the 2023 Corvette Stingray Z51. This All American sports car offers the perfect opportunity to cross something off your bucket list while getting to your destination in style. Experience the 495 horse power and over 70 years of innovation. The exhilaration of a Corvette can not be surpassed.
With enough truck space to hold two large carry-ons and the comfort of first-class service, this ride truly offers the ultimate luxury experience. For just $295.00* plus gratuity, treat yourself to a smooth and luxurious ride and arrive to your destination feeling high-class.
Reserve your spot today and await the ride of your dreams!
*plus gratuity,