Limo Toledo serves Northwest Ohio and Southeast Michigan
LimoToledo has a large service are. We will take you to almost any destination from Detroit to Columbus and Fort Wayne to Cleveland.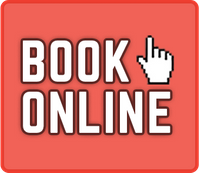 We deliver to/pick up from airports:
Toledo Express Airport limo service
Detroit Metro Airport limo service
Cleveland Hopkins International Airport limo service
Cleveland Burke Lakefront Airport
Port Columbus International Airport limo service
We can provide limousine service to any community in the Toledo area.
Communities we cater to include (but not limited to):
Bowling Green, Ohio
Defiance, Ohio
Findlay, Ohio
Fostoria, Ohio
Fremont, Ohio
Napoleon, Ohio
Sandusky, Ohio
Tiffin, Ohio
Adrian, Michigan
Flat Rock, Michigan
Monroe, Michigan
Toledo, Ohio
Oak Harbor, Ohio
Port Clinton, Ohio
Rossford, Ohio
And anywhere in-between!
The goal of our company is to provide high quality transportation services to our clients. We are dedicated to maintaining the highest level of customer service and client satisfaction.
"My wife and I have used Limo Toledo for many years. We have used them to takes us to and from the Detroit airport. I have found Limo Toledo to be courteous and timely. They keep in touch with me through texting and or phone calls regarding our expected pick up times. They give me a feeling of confidence when I decide not to drive." -Alan