Why Limo Toledo ?
•Newest Fleet in Town
•Best Sounds and Light Systems
•Our Quality Drivers and Fleet Can't Be Beat
•Official transportation for 92.5 Kiss FM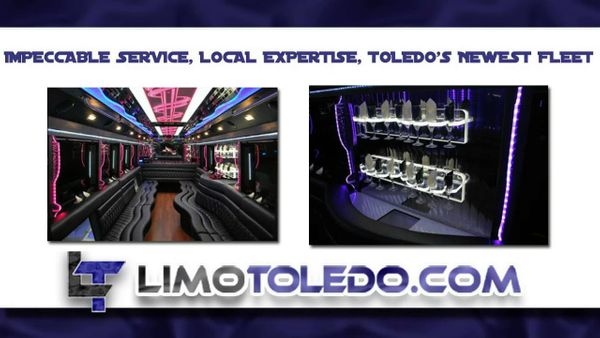 Why Limo Toledo? You Get What You Pay For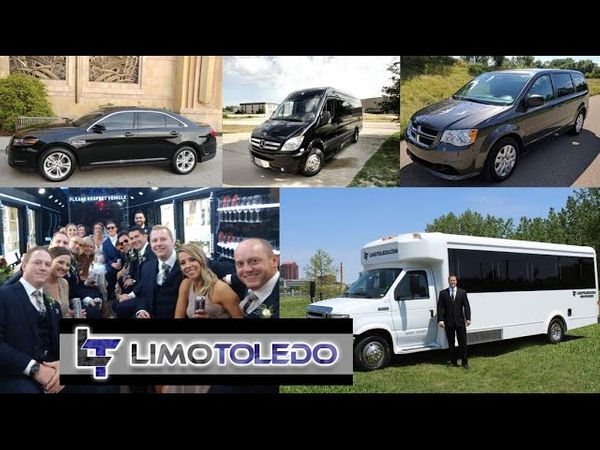 LimoToledo Rules
Angie's List Top 9 Suggestions When Planning A Night To Remember
Renting a party bus or a limo is the preferred mode of transportation for weddings, bachelor and bachelorette parties and other festive events. It's also a great way to safely transport family, friends or employees to and from an outing, sports event or concert.
Here are some tips to make sure you have a smooth ride when renting a party bus or limousine:
1. Make reservations. Wedding season may mean making arrangements a year or more out. At minimum, you'll want to reserve a month in advance and confirm the reservation a week before the event.
2. Plan some details. Some companies want to know more about the event so they can arrange for decorations. Some companies, in fact, specialize in certain events. In addition, have a good idea of how many people are riding, the number of hours you expect to need service and the distance you expect to ride. Pad a little extra, in terms of number of people or time it will take, for each of these categories.
3. Choose your vehicle. Not every limousine is a stretch and not every limousine is a sedan. Though a stretch SUV may not reflect the desired elegance for a wedding, it may be just the ride for a bachelorette party.
4. Plan for refreshments. Part of the fun of renting a bus or limo is starting the party before you arrive at the event. Check with the company about its policies and offerings for food and beverages.
5. Consider your music. Though some companies offer radio or satellite radio, you may prefer to bring your own music on your iPod or mix CD. You'll want to discuss this preference in advance.
6. Plan your routes. Are you going straight from Point A to Point B, or are you planning to meander, making stops at places along the way? You'll want to inform the limo company and driver of your expected itinerary.
7. Be clear about cost. Each company establishes its own fee structure, whether hourly or flat rate. Make sure you understand any surcharges, such as for fuel, and any other associated costs.
8. Prepare to tip. It's customary to tip the driver 18 to 20 percent of the base price. However, some companies add a tip it automatically to the price, while others leave the tipping to the customer.
9. Check 'em out. To get the best experience for the money, be sure to check reviews and referrals.